Yesterday was the last day of RSAC 2019, and what a show it was. On Day 4, we rounded off the expo in style with talks from our partners Vectra.IO and Fortinet, while we continued to demo our innovative technology to the many visitors flocking to the SentinelOne booth. Let's wrap up this final post with a recap of the day and some highlights of the best moments of RSAC 2019, before looking forward to what's next!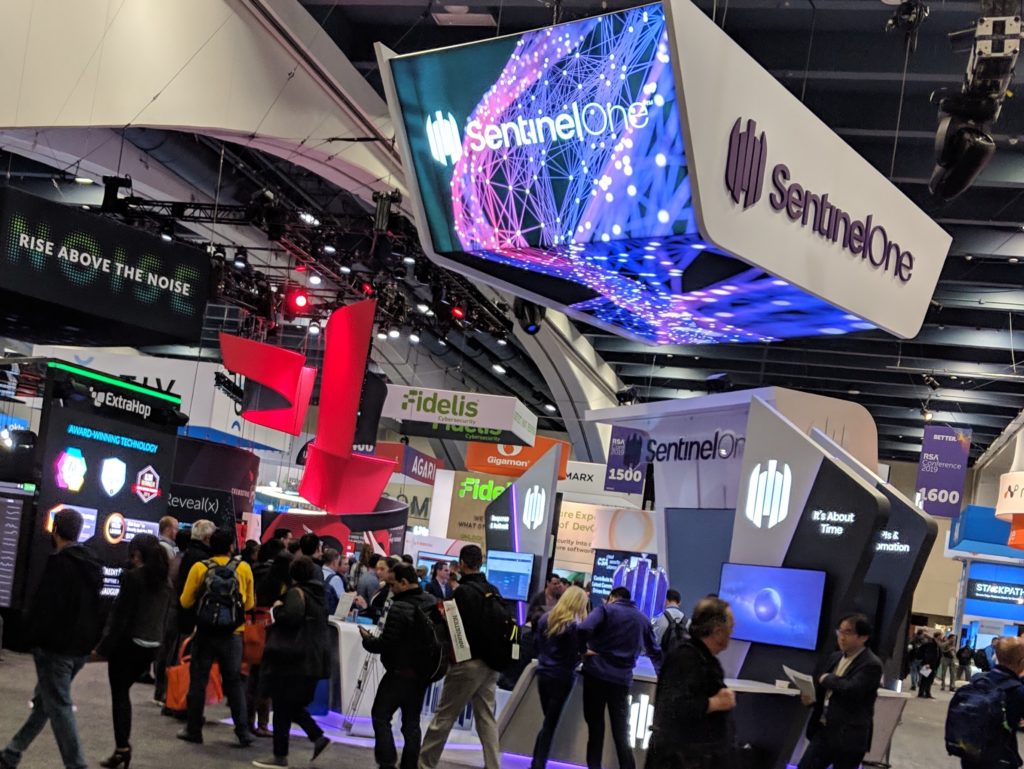 We Work Best When We Work Together!
We hosted Vectra.IO's Rohan Chitradurga. He talked about the integration of Vectra's network detection and response capabilities with SentinelOne. Together, our platforms are able to combine network and endpoint intelligence to provide early threat detection and response for our clients, and this obviously went down well at the booth!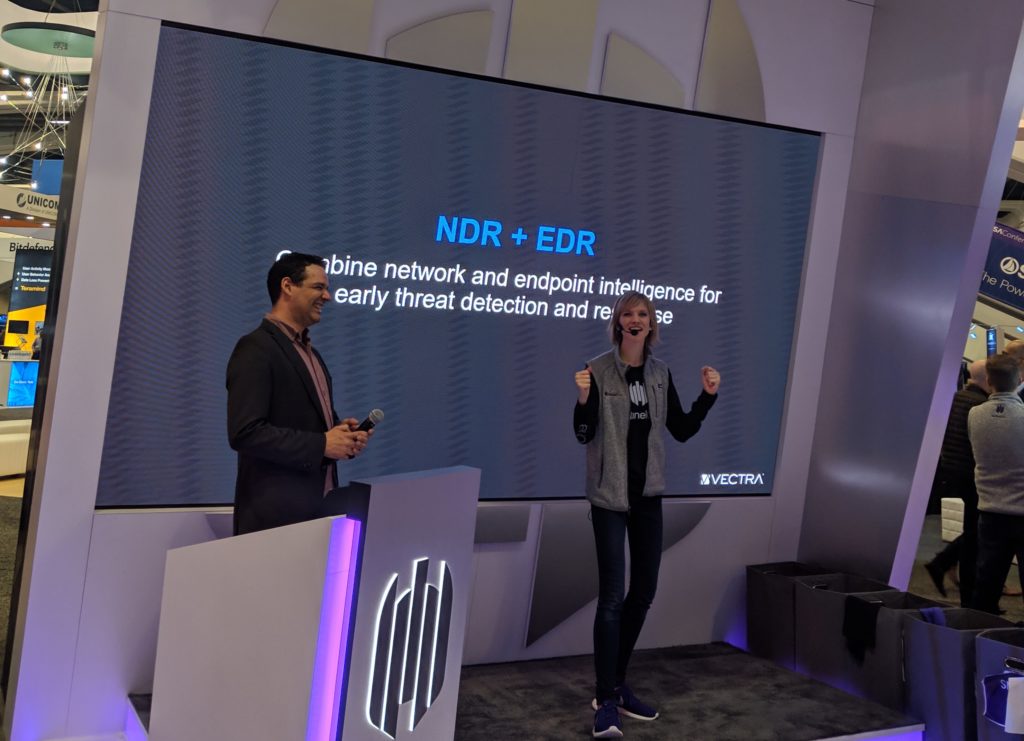 Fortitude with Fortinet. We Never Give Up!
It was also our great pleasure to host our friends and good partners, Fortinet, who popped over from booth 5869 to talk to visitors at the SentinelOne booth. SentinelOne and Fortinet integration delivers our unparalleled protection, detection and response capabilities across multiple Fortinet services, with seemless integration across their solutions including FortiGate, FortiSandbox, FortiClient and FortiMail.
In Case You Missed It…
Over the last few days we've talked to many of you about SentinelOne's capabilities, integrations and innovations. ActiveEDR was a revelation to many visitors, drawing big crowds eager to know more about how SentinelOne can help solve the cyber security labor shortage through automated detection and response. Our message was clear and well-received by the audience: Nobody loves drowning in floods of alerts, and nobody needs to, with SentinelOne's ActiveEDR. Our presentation on Day 3 was standing room only.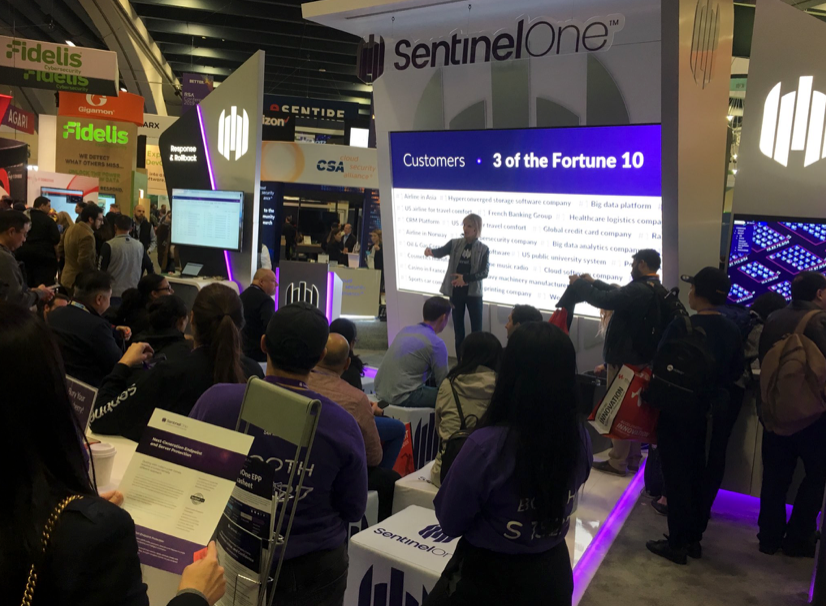 Stronger Together!
Day 2 was a heavy-hitter with the big news of our integration with Intel, making us the first endpoint security platform to use hardware-enhanced threat detection against cryptojacking.
The other big news of the day was the announcement of our S1 Mobile Admin app, bringing SentinelOne endpoint security management to your Android and iOS devices for the first time.
We also gave customers a peek at SentinelOne Hunter, our Chrome browser extension, that lets you gather IoCs and suspicious URLs from a webpage and pivot directly from there into threat hunting on your management console.
With so much news over the last few days, you'd be forgiven for forgetting what happened on Day 1. We're sure it'll come flooding back to you though as soon as we say "Ranger". That's right! We gave you an early-bird preview of the SentinelOne Ranger, which takes endpoint security beyond traditional devices like laptops and workstations and taps into the area of IoT.
It's Au Revoir, Not Farewell!
As we've seen, it's been a memorable 4 days of innovative new tech announcements from SentinelOne and insightful integrations from many of our partners. Many thanks to our hosts, RSAC, and all those that presented at the SentinelOne booth. Most of all, thanks to all of you who found the time to visit us at the booth and for taking an interest in the future of endpoint security as envisioned by SentinelOne.
Let's not also forget to give a big thanks – and a round of applause! – to our tireless SentinelOne performers. Working together with boundless energy, they demonstrated the true spirit of SentinelOne.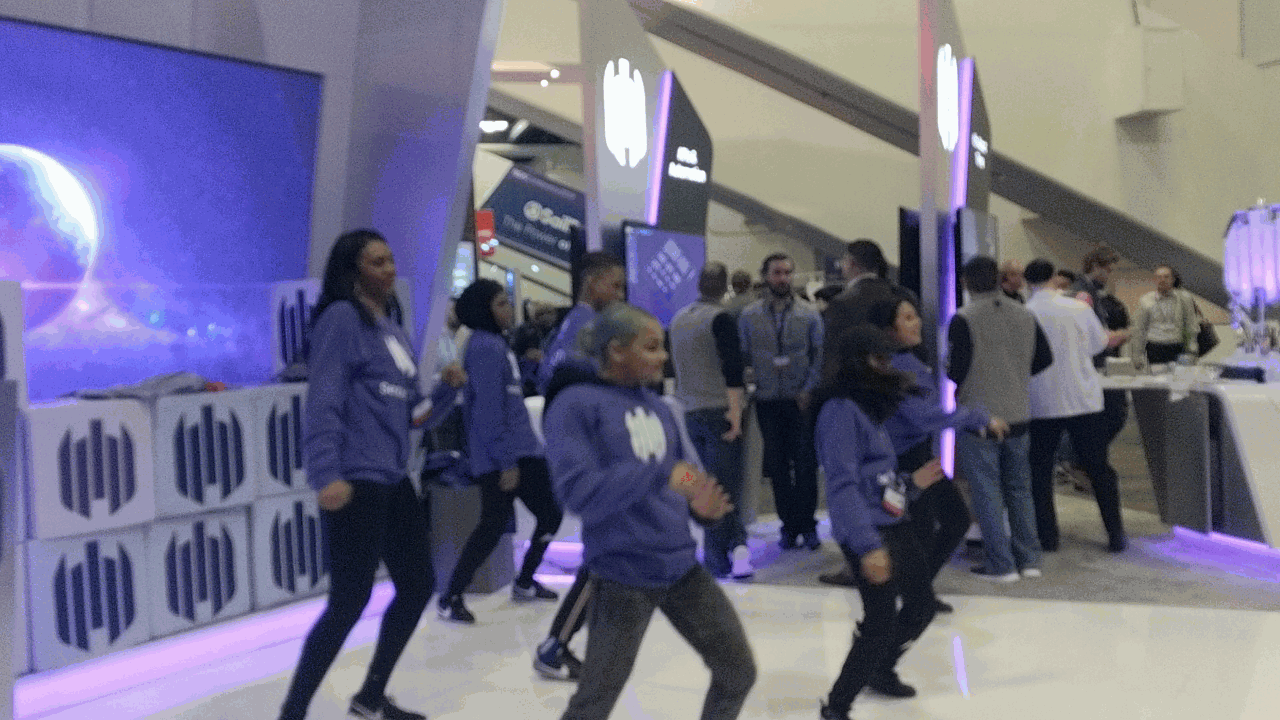 We'll Meet Again…
And, yes, we think we know where and when! We're sure we'll be welcoming back many of you that we talked to for the first time this year as valued customers and partners next year. Remember, the good guys always win, and there's never been a better time to be part of the exciting, ever-evolving, and never-more necessary field of cyber security than now. We'll be back at RSAC next year with more exciting, innovative, and most importantly, effective solutions to whatever the world of cyber criminals throws at us next. We hope we'll be seeing you there, too. Bring on RSAC 2020!